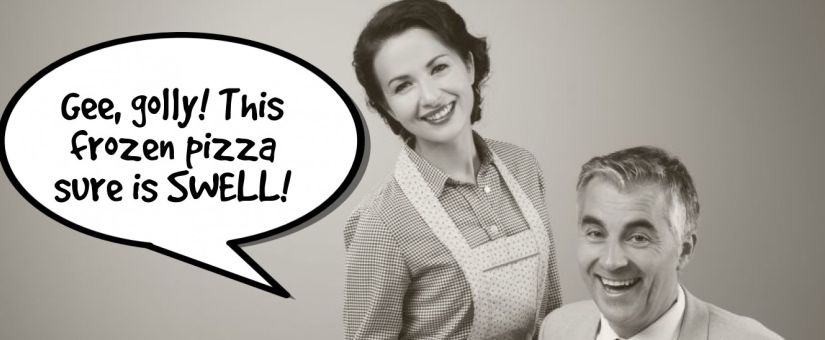 History of Frozen Pizza
Pizza has become one of America's favorite foods, making it hard to believe that just a hundred years ago, this traditional Italian street food was largely unknown to the general population! The seemingly endless demand led to the creation of frozen, ready-to-eat pizzas that anyone could prepare in the comfort of their home.
The idea of making ready-to-cook pizzas is very much an idea that came into its own in the years after World War II. But grocery store pizza didn't always come in frozen form.

For example, ready-to-cook refrigerated pizzas appeared on the East Coast in 1950, with the first Roma Pizzas first showing up in Boston, then making their way down to New York City later that same year after Bostonians quickly fell in love with the refrigerated pies. The idea, per a 1950 New York Timesarticle, was the brainchild of a guy named Leo Giuffre, whose work helped presage a multi-billion-dollar global industry.

Examples of frozen pizzas showed up around the same time, with one of the earliest patent applications being filed in 1950 and granted in 1954. The invention, by one Joseph Bucci, was intended to get around the problems with quick-freezing dough so that the pizza would have the right texture when cooked.
In The History of the Frozen Pizza, the High Point of Processed Food, Medium recounts the earliest days of the frozen pizza, dating all the way back to the 1950's!
I know that Carl Sagan sent that golden record into space to let the aliens know what we were like and that we have good taste in music, but what he should have done was sent a frozen pizza into space. It says more about us, as a culture, than pretty much anything else we've ever created — food or otherwise.

All hail the frozen pizza.
We couldn't agree more!