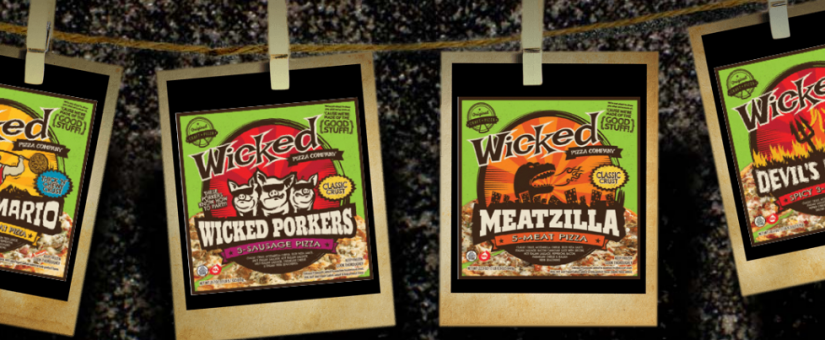 Why Frozen Pizza is Better than Delivery
We've all been there before. Hunger strikes and you want something easy, delicious, filling, and, most likely, cheesy. For many, the first instinct is to pick up the phone and order delivery. But is there a better option than pizza delivery? The answer? Yes, frozen pizza! There are tons of reasons why frozen pizza is better than delivery, but for time's sake, we'll just share the top four.
Availability: In desperate need for a delicious, piping hot pizza at 2 a.m.? No problem! Frozen pizza has your back. Just grab your bake at home pizza, preheat your oven, and wait a mere 10-15 minutes. Frozen pizza is easy as (pizza) pie. Plus, since you can buy a frozen pizza at your local grocer anytime, you can have your freezer stocked for a pizza emergency at all times. No more waiting almost an hour for delivery – you've got frozen pizza.
Affordability: A typical delivery pizza can run you at least $15-$20 and that's not including tip. Ouch! By grabbing a frozen pizza, you can save yourself anywhere from $10 – $15 and still satisfy your craving for ooey, gooey, cheesy pizza.
Hot, Hot, Hot: No matter how fast the delivery driver is, they just can't get you your pizza fresh out of the oven. Unlike delivery pizzas, frozen pizza comes out of the oven piping hot with a crispy crust, melty cheese, and fresh toppings. Delivery just can't compete with a 30-second commute.
Variety: Frozen pizza has almost endless possibilities. Just look down the frozen pizza aisle at the grocery store, and you'll see! Brands like one of the best frozen pizza brands available, Wicked Pizza, has multiple delicious offerings including flavorful options with fun names like the "Mighty Mario" or "Devil's Delight." With great options like that, who wouldn't go with frozen over delivery? Plus, you can use your creativity and add whatever you want to your frozen pizza from your fridge.
Frozen pizza is the obvious winner in the battle of frozen vs. delivery. So if you're ready to make the switch from delivery to frozen, check out Wicked Frozen Pizza. Their sinfully delicious pizzas will keep you coming back for more. No matter if you're in the mood for a classic pepperoni or want a little combination pizza in your life, Wicked Pizzas are the way to go. You can find Wicked Pizzas at your local grocer. To learn more about our pizza and Wicked Food Company, contact us today!